NYC Boiler Repair Maintenance Services
When you experience issues with your boiler, it's never a good sign. And that's why 365 KOOL is here to help when it comes to tackling anything to do with the heating in your property. There can be a variety of issues with your boiler and if it's not working properly, then it's likely going to need a repair. Choosing a company like ours is the best choice you'll make when it comes to your home or commercial property. Your boiler repair is in great hands as we're the best that NYC has to offer.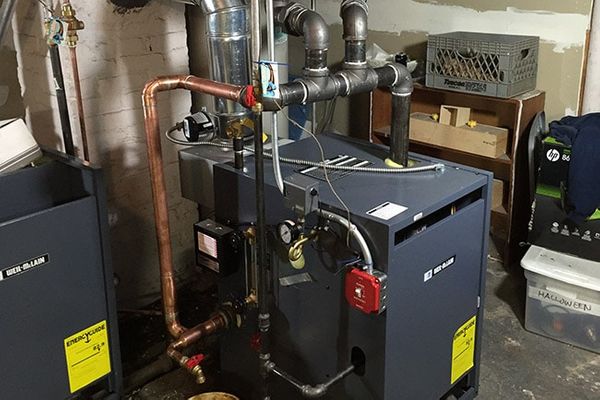 Boiler Installation NYC & Maintenance
If you're looking for reasons as to why you should choose 365 KOOL for your boiler repair services then look no further. Our clients will tell you that when you put your trust in us, it's not ill-placed. We have a workforce of professional technicians who have years of experience dealing with all manner of heating problems. There's nothing that can't be fixed, maintained, or replaced when it comes to your boiler.
At 365 Kool, we have everything you need and more to get you back to working order as a household or business as quickly as possible. We know that going without a boiler can be stressful, so we want to fix that as soon as we can. If you're finding issues with your boiler, then one of our technicians will be able to resolve this issue. We take pride in ensuring our customers are well looked after, every single time.
365 KOOL Boiler Repair Services
With over 30 years of experience, when it comes to your boiler, there's nothing we haven't seen before. It's important to be on the ball when it comes to your boiler and a quick response could be just the thing your boiler needs in order to extend its life and prevent any issues from getting worse over time. What seems to be the problem with your boiler? Perhaps it's a leak or the pilot light keeps going out? What about those weird banging noises coming from inside? There can be a long list of issues that can form from your boiler and so it's important to choose experts who have plenty of experience in dealing with the issue – that's us of course!
Boiler issues can be dangerous and if they're left unfixed, then it could mean your household or property is in danger. Being able to help with any issue or problem is something we want to help with and as part of our service, we offer around the clock assistance. So, no matter what time of day it may be, we are readily available to help you whenever and wherever you are in NYC.
The Best Boiler Repair, NYC Has To Offer
We reside in New York City and as a family-run business, we've helped plenty of commercial and residential customers all over the state. Well – over 100,000 customers to be exact – and every one of them is a happy and satisfied one!
We hire the very best in technicians so regardless of when you're booked in, you will get someone who has all the relevant equipment and knowledge needed to help. We pride ourselves on our honest when it comes to anything that needs fixing and we'll give you the best guidance when it comes to your boiler. If it needs repairing, we'll repair it and if it needs replacing, then we can assist with that also. We wouldn't want to put your safety at risk or leave you with a job that's half done.
Why Choose 365 Kool For Boiler Repair Services
So when it comes to your boiler repair services, why choose 365 Kool? We've got the skills and experience that are hard to match when comparing us to other companies in NYC. We've been operating for a while now and so you can trust that we will be able to fix anything that we're challenged with. Regardless of your property, we want to get you back up and running as soon as possible.
Book Your Heating Repair Service Today
If your boiler is on the brink of breaking down or you've been left with no heating whatsoever, then give us a call at (833) 883-5493, We're able to help you 24/7, 365 days and that's something that many other businesses in the state can't do. If you don't fancy calling, then drop us a message via our contact form.
Let us help you to fix any boiler issue you may have, whenever that need arises.
Get A Quote On Boiler Repair & Maintenance Or New Install