NYC Furnace Repair Maintenance Services
With New York's winter temperatures routinely going below freezing, you don't want to be stuck with a faulty furnace this season. When your heating and hot water systems fail, it has a major impact on your day-to-day life and your well-being. Fortunately, fast furnace repairs from 365 Kool ensure your heating is back up and running in no time.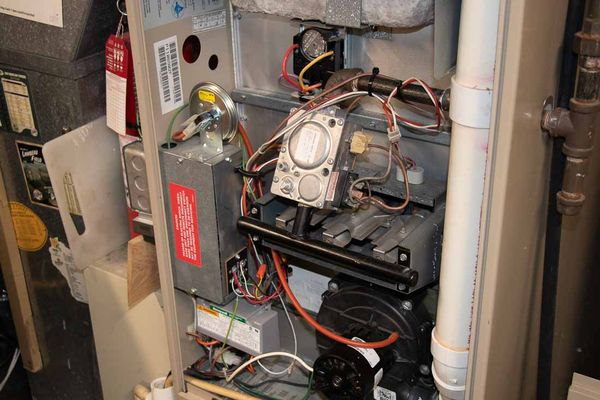 Furnace Installation & Maintenance
If your furnace has failed completely, there's no doubt that a repair is required. However, even seemingly functional heating systems can be in need of furnace repairs. If your heating system is running at a reduced output, strange odors are emanating during operation, or the burners won't stay lit, it's important to identify and resolve the problem. There are numerous reasons to schedule professional furnace repairs before your system shuts down completely, including:
Keeping Your Property Safe
Heating systems have many moving parts, and your furnace is just one of the critical components. Depending on the specific system you have installed, a faulty furnace could be emitting a dangerous amount of carbon monoxide. This invisible, odorless gas can be deadly, so be sure your heating unit is maintained and in good working order. By arranging furnace repairs in NYC as soon as you suspect something is wrong, you can keep your property, yourself, and your family safe.
Reducing Running Costs
If your furnace isn't working properly, it could cause your utility bills to increase significantly. When the output is reduced, you might have your heating system on for longer than usual, which will inevitably increase costs. Additionally, your system might use an excessive amount of power if a fault is causing your furnace to malfunction.
With 365 Kool furnace technicians on-hand to diagnose any issues and undertake needed repairs, you can ensure your operating costs are kept to a minimum. Get in touch online to schedule your service today!
Avoiding Furnace Replacements
When a furnace is well-maintained, it can function for years without failing or breaking down. However, if minor repairs are left unresolved, it could cause irreparable damage to the furnace itself. When this happens, a furnace replacement may be the only way to restore your heating and hot water systems.
Of course, replacing a furnace inevitably involves more upheaval than a straightforward repair. If you want to avoid the hassle and cost associated with a heating system replacement, be sure to keep an eye on your furnace. With routine maintenance and swift repairs, you can protect your investment and ensure your furnace continues to function optimally for a long time to come!
Improving Air Quality
Your heating system has a significant impact on the air quality inside your property. Whether you've got a faulty furnace at home or work, you may notice a decline in the quality of the air when something goes wrong. This can make your place unpleasant and have a negative impact on your health.
If you want to ensure your home or workplace is safe and comfortable, you'll want to schedule professional furnace repairs as soon as they're needed. No matter how large or small the fault is, our dedicated HVAC technicians will diagnose the issue swiftly and identify appropriate solutions to get your furnace fully functional once again.
Better Heating
As well as wanting your heating system to reach the desired temperature, you also need it to distribute heat evenly around your property. If it does not do this, you'll notice cold spots in some parts of the building, which can lead to dampness or mold problems.
While it might be easy to overlook heating issues in parts of your home you don't use for long periods of time, leaving furnace problems unresolved can lead to bigger issues down the line. By scheduling furnace repairs now, you can prevent your system from malfunctioning completely.
24/7 Furnace Repairs with 365Kool
When your furnace breaks down or starts acting up, you won't want to wait long for it to be fixed! Fortunately, our experienced team offers 24-hour HVAC services across NYC, so you can access the professional help you need at any time of the day or night. We even provide a same-day service so you can rely on us to diagnose and repair your heating system without delay.
To learn more or to arrange a furnace repair NYC, contact our team today. Simply call 365Kool at (833) 883-5493 or contact us online now.
Get A Quote On Furnace Repair & Maintenance Or New Install