NYC HVAC Repair Maintenance Services
Your heating, ventilation and air conditioning (HVAC) systems are responsible for keeping your property warm in the Winter and cool in the Summer. Even more importantly, your HVAC system can improve indoor air quality and help to optimize your well-being.
We all know how important a functional HVAC system is, but we don't always realize just how much we rely on it until it starts to fail! Whether your heating has stopped working, your home doesn't seem as well-ventilated as it used to be or the output from your AC system is reduced, our experienced engineers can identify the problem and carry out HVAC repairs quickly and efficiently.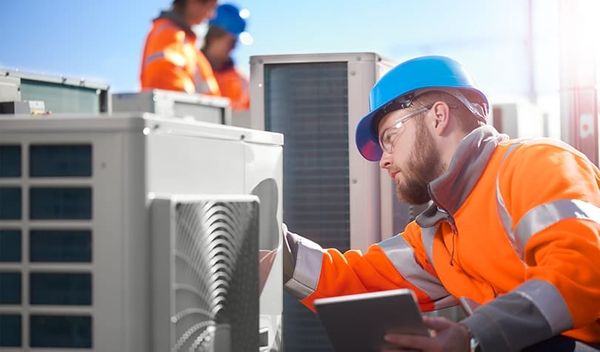 HVAC Installation NYC & Maintenance
Before an effective HVAC repair NYC can be carried out, it's essential to fully diagnose the issue that's causing your system to malfunction. No matter what type of units you have installed, or which brand manufactured your system, 365Kool engineers can isolate the issue and identify a range of solutions. From sourcing suitable components to replacing units, we'll find the fastest and most cost-effective way to get your HVAC systems back up and running.
Common HVAC Repairs NYC
There are hundreds of potential issues that could cause your HVAC systems to malfunction, but some problems are more common than others. The most common HVAC repairs NYC are caused by issues that are often seen in residential and commercial buildings, such as:
Faulty pilot lights
Clogged filters
Tripped circuit breakers
Thermostat malfunction
Water leaks
Motor failure
Although these issues can be fixed relatively easily by certified engineers, they can cause serious problems if they're left unresolved. In some instances, a fault in your HVAC units will cause the system to shut down entirely, which means you may not be able to access heating, hot water, or air conditioning. Alternatively, an unresolved HVAC repair NYC could mean that your system runs at a reduced output or continues to operate in a dangerous condition.
While it might be tempting to postpone a repair or put it off until the system isn't working at all, this approach can have disastrous consequences. By undertaking HVAC repairs NYC as soon as they're needed, you can minimize the time, hassle, and cost of keeping your systems fully functional.
Keep Your Property Safe
Although modern heating systems have plenty of in-built safety mechanisms, they still need to be well-maintained in order to remain safe. A faulty heating system could emit dangerous carbon monoxide, while a malfunctioning AC system could put you at risk of an electrical fire. Fortunately, swift repairs from experienced engineers can prevent this from happening. By identifying existing faults and potential issues, our technicians will ensure your HVAC systems are operating safely.
Minimize Running Costs
Chances are, you probably spend a significant amount on utility bills each month, so why spend more than you need to? A sudden increase in your energy bills could be a sign that's something wrong with your heating, ventilation, or air conditioning systems. If your HVAC systems are working properly, they could use more fuel than they really need. This will increase running costs and cause your utility bills to spike.
When you arrange HVAC repairs NYC and your units are operating as they should, they function more efficiently. Essentially, this means they'll use minimal power to heat or cool your home. As a result, you may see a dip in your utility bills once HVAC repairs NYC are complete and you could save a significant amount by reducing your running costs.
Same-Day HVAC Repair NYC with 365Kool
When your heating, ventilation, or air conditioning systems aren't working, you'll want to access professional help as quickly as possible. As well as restoring your HVAC systems, a visit from a 365Kool technician will give you peace of mind that your property is safe.
At 365Kool, we understand the importance of being able to access repairs swiftly when they're needed. That's why we offer a same-day HVAC repair NYC service. Simply let us know where you are, and we'll dispatch our specialist technicians to diagnose and repair your systems. In addition to this, we provide a 24-hour HVAC repair service in NYC, so you can contact us at any time of the day or night.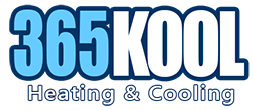 Contact 365Kool Today
If your heating, ventilation, or air conditioning system has stopped working or isn't performing as it should contact us now to arrange a HVAC repair NYC. Simply call 365Kool at (833) 883-5493 or contact us via our form to get your repair underway.
Get A Quote On HVAC Repair & Maintenance Or New Install